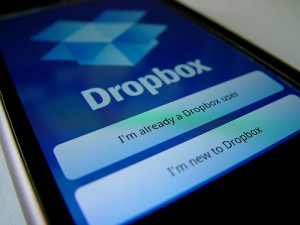 Today I thought, why not write about one of my favorite topics – paperless organization! One of the first services I started to offer as a Virtual Assistant was paperless organization. I think I'm so gung-ho for it because while working as a Contract Specialist we purged files quarterly. Talk about a nightmare. In addition to that, we also had to keep up with our contracts, make calls, scan and copy files – just who had time for that?
Over the years, your business can have so much paper storage that it will become too costly to deal with. Organizations are scrunching their workers into tiny cubicles because they've turned entire rooms into file rooms. Some believe so heavily that they must keep their files, they send them to an off-site storage facility. Just think, what would you do if someone were to breach into that facility and all your documents were lost to your organization forever?
One of my favorite ways to organize and store data is with Dropbox. Dropbox has been around for quite some time. It's an affordable cloud storage solution to use for personal and business needs. It's easy to use, and with more than 200 million users, obviously they are a tried and proven company. It's also smartphone compatible, so you no longer need to store large files on your phone either. So here are a few reasons, you should implement Dropbox into your daily life.
 Have instant and free access to 2GB of space. There are many ways to access more free space.
Favorite your files for offline reading
Upload to Dropbox via email
Sync your Firefox settings to access them anywhere
Back up your website
Store your presentation files
Edit your documents in your Dropbox (Great for team usage)
The Dropbox for Business allows unlimited version history.
You can remotely delete the Dropbox folder if your computer is lost or an employee leaves the business
Encrypted storage using 256-bit AES encryption
I also found that there are over 20 different tools to use with your Dropbox to help further organize your life.
Have more questions about paperless organization or how to integrate Dropbox for your business? Send me an email today.
Photo courtesy of: http://www.flickr.com/photos/babyben/4757347004/