Welcome to Taya Elery Consulting

Taya is a full-time copywriter and owner of a boutique consulting firm – Taya Elery Consulting. Here, she and her writers operate a full-service writing, editing, research, and administrative support venture.
Education and Experience:
Taya hold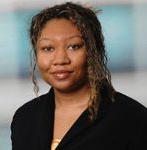 s her Associates in Computer Networking Systems from ITT Technical Institute, her bachelors degree in Technical Management with an emphasis on Sales and Marketing from DeVry University, and her masters degree in Health Care Administration. She brings experience from the industry leaders in Healthcare, Pharmaceuticals, Insurance Brokerage, Retirement Community, Technical Sales, Human Resource Outsourcing and Higher Education.
Customized Content for Your Business:
As the saying goes, Content is King. However, just any words will not do. As you do need lots content on your website, blog, and social media posts, you need to provide informative and engaging content to capture and keep your audience. Taya and her team provide evergreen content for you, so you can be assured it's never rehashed information. Your articles, blog posts, and business pages will be customized content for your particular business needs.
Why Hire Me As Your Copywriter
I am not a content mill: Although it may be inexpensive to use a cheap content mill, you get exactly what you pay for. I guarantee fresh,

unhashed

content, every time. Also, I will not pass the buck! Once you place your order, and I give you a delivery date, you can be sure to receive it as scheduled. Using a content mill, a writer can drop the ball, and your order time will restart, with no notification to you.
Flexible: Using my services offer you the convenience of flexibility. You can place one order or numerous, it's up to you. There are no minimum or maximum requirements. As we start our relationship, we may need to do a revision or two to target exactly what you are looking for. However, after that, you can expect the content you are looking for.
Affordable: I operate from home, which means I'm more cost effective than large corporations that outsource their writers. I have a small team whom each work from home. You don't have to deal with the expenses of hiring an in-house writer such as additional office space to rent, utilities, benefits, or travel expenses.
Fresh and unique perspective: Working in various industries, I bring that knowledge and continued curiosity into each piece that I write. I take the time to research information and verify its accuracy. You may have a vision of what you want, but I will ensure the path is clear and inspiring for your readers.
Contact Taya today to learn more about the services she provides or inquire about a particular project.